Are you looking for a versatile and classic flooring option? If so, chequered tiles might just be the answer!
Chequered tiles in Kolkata have been a popular flooring choice for decades, and for all good reason. It also provides a long-lasting flooring solution. People prefer choosing chequered tiles from their homes to commercial areas for their aesthetic appeal, durability, and ease of maintenance.
They are easy to clean and maintain which makes them ideal for homes and offices. Whether you're looking to beautify your home's flooring or revamp your restaurant's dining area, chequered tile is a great option. These durable tiles can add elegance and style to any area. To get the best quality chequered tiles, you must always trust the best chequered tiles manufacturers. So why not check out our blog on chequered tiles uses to learn more about this timeless flooring option?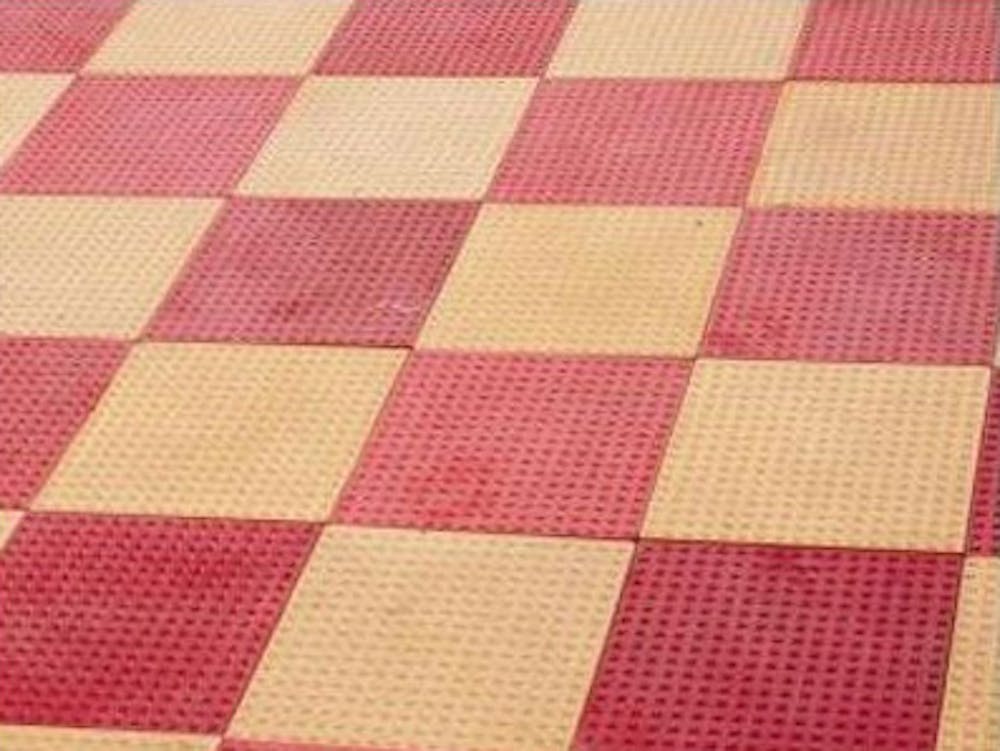 Recommended: The Benefits of Using Kerb Stones in Landscaping and Paving Projects
A Brief Overview Of Chequered Tiles
Chequered tiles are flooring tiles that have eye-catchy checkboard type patterns in various shades and designs.
The unique shades and designs of chequered tiles give them a classic appearance that never goes out of style. It can be used in both homes as well as outdoor spaces. They're a really versatile flooring option and can be used in various ways. The major benefit of using chequered tiles is that they're really durable and easy to clean and maintain.
Must Read: Everything You Need To Know About Paver Blocks
Use Of Chequered Tiles In Modern Days
Chequered tiles have been a popular choice for flooring for many years and it is still used in modern-day construction. Architects prefer using chequered tiles for their durability and eye-catchy designs.
They are often used in high-traffic areas because they can withstand heavy foot traffic. The latest technology has created a wide range of designs and color options in chequered tiles. They are also combined with other materials to create unique and customized flooring solutions. Nowadays, it has become a popular choice for people who want a flooring option that is both functional and stylish.
See More: How Paver Blocks Are Made - Om Concrete Products
Some Important Chequered Tiles Uses
The Versatility of Chequered Tiles
1. Living Room
Chequered tiles can be a great choice for flooring in living rooms as they can add a stylish touch while also being durable and easy to maintain. Below we have mentioned some possible uses of chequered tiles in living areas-
Chequered tiles can be used to create a modern and unique-looking floor in your living room. They come in a variety of colors and styles to match any décor.

Using chequered tiles you can also create a bold and eye-catchy accent wall in the living room. A beautifully decorated wall can add a touch of sophistication and style to your house décor.

Many people use small chequered tiles to create a DIY coffee table for providing a unique and personalized touch to their living room.

Chequered tiles can also be used to create a modern and stylish fireplace surrounding.

2. Kitchen
You can upgrade your kitchen aesthetics by using chequered tiles in the following ways-
Just like your living room, you can beautify your kitchen floor by using chequered tiles. These tiles can also provide a slip-resistant surface that is easy to clean.

Chequered tiles can be used as a backsplash behind the stove or sink. It can add a personalized touch to your kitchen.

You can also create a tiled countertop with the use of chequered tiles. A countertop made using chequered tiles can withstand heat and moisture and is also easy to clean.

3. Bathroom
Are you planning to upgrade the beauty of your bathroom? You can simply do that by using chequered tiles for your bathroom flooring!
You can choose to pick any color and pattern in chequered tiles that you like. Moreover, these tiles are slip-resistant and long-lasting, so you don't have to worry about them wearing out too quickly.

If you're looking to create a stunning shower area in your bathroom, chequered tiles are worth considering. These tiles can help you create a cohesive and stylish look for your bathroom walls.

Another way to use these tiles in your bathroom is by making a backsplash behind your sink. This is the smartest way to protect your bathroom walls from water damage.

4. Outdoor Areas
Chequered tiles are now very popular flooring tiles used in outdoor areas. Their designs and shades add a touch of sophistication and elegance to any outdoor space.
Chequered tiles can be used to create attractive and durable walkways in parks and gardens. They look great as well as help to keep your feet safe and stable while walking.

Chequered tiles make great driveways as they provide an attractive yet low-maintenance surface.

People are also using chequered tiles around pools to create a visually appealing surface. Moreover, their slip-resistant surface makes them a great choice for areas where water is present.

You can use chequered tiles for your restaurant, cafes, and offices where durability and style both are important.

Wrap up-
You can use chequered tiles to add style and sophistication to your home or office. They come in beautiful designs, and are extremely durable, easy to maintain, and can be used differently. They also come in a range of different colors, sizes, and textures, so you can find the perfect tile for your home or office. It has become an excellent choice for those looking to create an eye-catching design that will last for years to come.
Frequently Asked Questions-
What are the benefits of using chequered tiles in outdoor areas?
The biggest benefit of using chequered tiles in outdoor areas is they are slip-resistant and highly durable.
Can chequered tiles be used for bathroom flooring?
Yes, you can use them for bathroom flooring as they are completely slip resistant.
How do I install chequered tiles?
To install chequered tiles one needs to lay them over a prepared surface. Hence, you should take professional help always.
Are chequered tiles slippery when wet?
No, chequered tiles are slip-resistant and have a textured surface which makes them a safer option for wet areas.
How do I clean and maintain chequered tiles?
You can simply sweep or vacuum them regularly and mop them with a mild detergent to maintain their shine and increase their lifespan.
What is the expected lifespan of chequered tiles?
The expected lifespan of chequered tiles depends on the quality of the tiles, and the level of maintenance.