Creative Driveway Paving Designs And Ideas For Best Driveway Edge
Explore creative and beautiful driveway paving designs for a transformative driveway and walkway. A well-structured driveway design plays an integral role in shaping the overall landscape design of your house outdoors. Do you know why? Well, that is because driveway paving ideas are evolving in the present time in making your pavement and driveway look aesthetic.
Not just that, as the top paver blocks manufacturers in Kolkata. We will say that driveway pavers have changed the entire landscape of home design with their modern curb appeal. Besides that, it also provides ample functionality. Which makes it the best choice for paving ideas at driveways, pathways, and walkways.
So, are you ready to discover some of the creative driveway paving designs to transform the realm of modern driveway landscaping? Read on to know.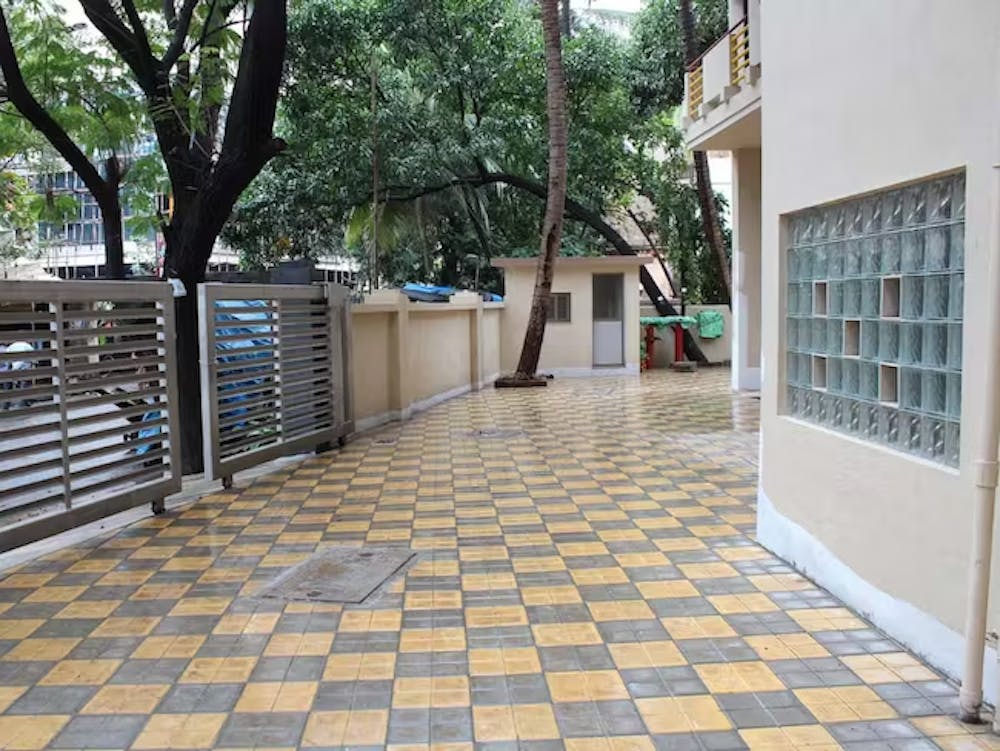 Recommended: Transform Your Driveway With Grass Pavers - Om Concrete Products
What Are The Unique Driveway Paving Ideas And Designs To Look For?
Discover the array of innovative driveway paver block in Kolkata to give an aesthetic touch to your outdoor flooring. Make your driveway stand out with our best ideas of driveway paving designs and ideas.
Hunt through the blog to learn about some of the best patio driveway design ideas for outdoor space.
1) Cobbles Concrete Paver Driveway Designs
Cobblestone is one of the most popular design patterns used in modern driveway landscaping. The sleek concrete driveway slab can enhance the overall visual appeal of your driveway patio. It also provides heavy-duty durability as it is made from cement, sand, and other concrete materials.
So are you ready to use cobblestones for unique paving installation ideas for driveways?
2) Cosmic Interlocking Driveway Paving Ideas
Our range of interlocking pavement pavers is the best choice if you are looking for permeable pavers for your front yard driveway. Apart from the star-shaped paving pattern, it also does not allow stormwater to accumulate on the surface. Thus, providing you safety from slippage issues and severe accidents.
Give an enhanced new look to your driveway design with this unique cosmic interlocking paver driveway idea. The best thing is that you will get colors to choose from in our huge range of paver blocks for driveways.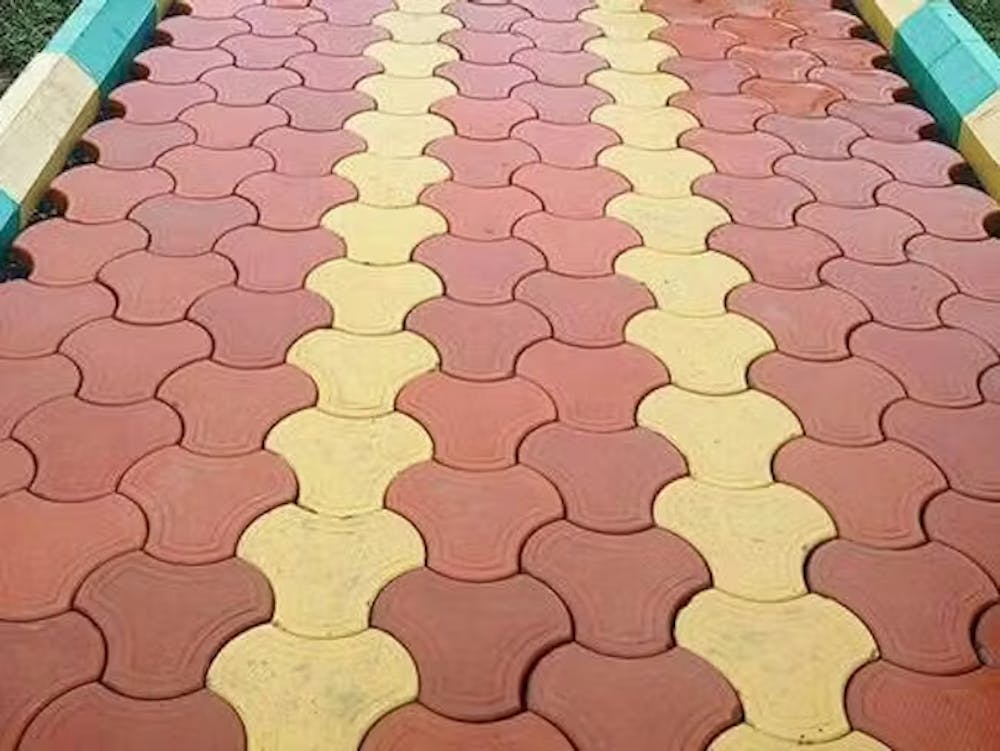 3)Colorado Designer Driveway Solution
Does your geographical climate affect the durability of the paving blocks in the driveway? Worry no more! Our range of Colorado paving solutions can withstand even the toughest climatic change. Therefore, taking care of the longevity of your paving solution while beautifying your driveway paving designs.
You can choose these smooth-finish glossy paver blocks available in many colors. Isn't it the best creative driveway design idea to awe-inspire your guests?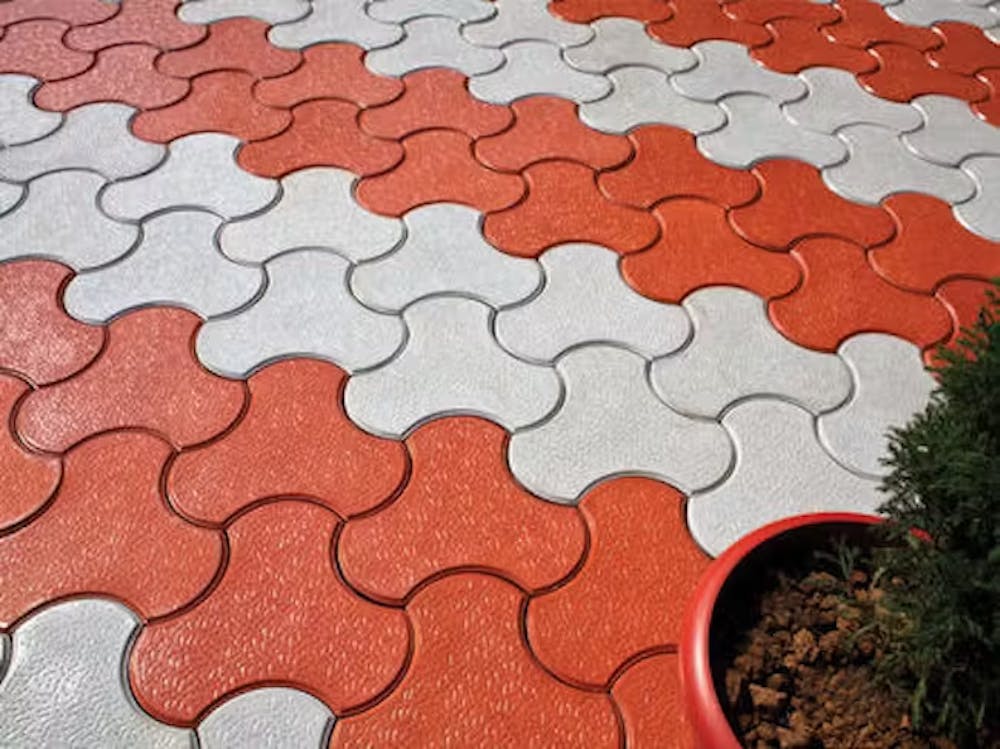 Read Also: How To Choose The Right Tiles For Your Home - A Complete Guide
4) Geometric Brick Paver Patterns
Do you want to make your gravel driveway look sophisticated? Turn your home's driveway area with geometric design paving stones. Use can mix and match many colors of paver blocks to complete the royal look of your outdoor flooring. 
Geometric designs like a hexagon and brook brick paver driveway solution should be your top choice for an unmatched driveway paving solution.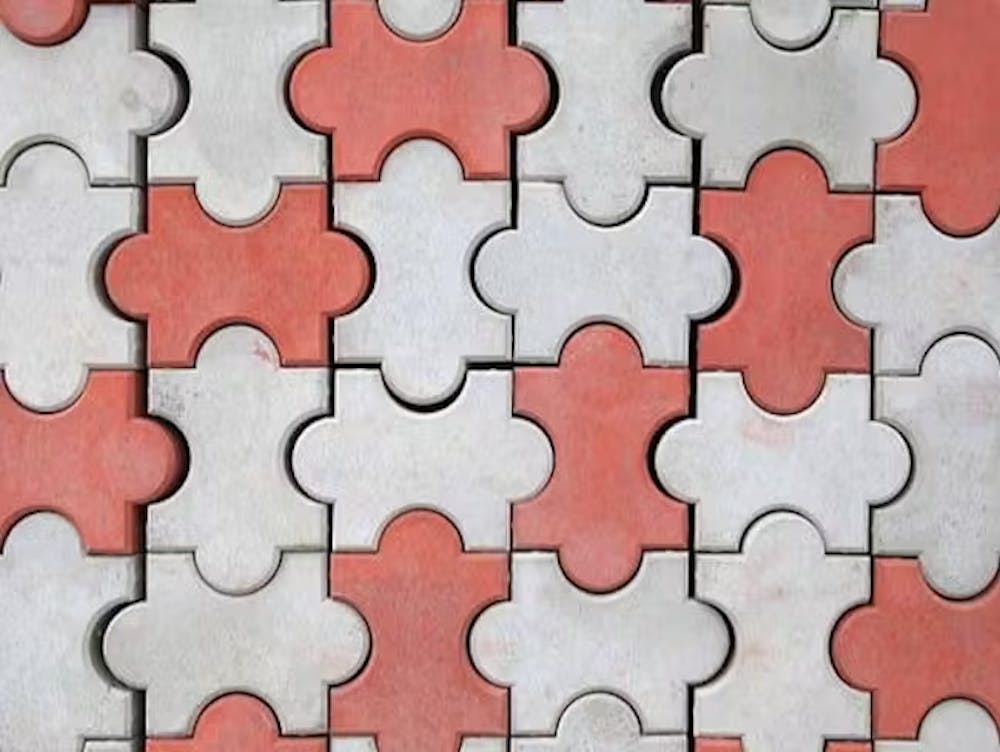 5) Elegant Rockstone Driveway Paving Designs
Are you an admirer of nature and want to make your driveway look natural and rustic? Then, we have the best paver block for your driveway design ideas. Rockstone paver blocks are natural paver stones that increase the value of the raw beauty of outdoor flooring.
The elegant texture and rustic color of the Rockstone is the best option to give your driveway an earthy flavor. Thus, turn your simple-looking driveway into a combination of hues of dark and light Rockstone paver block color.
This zero-maintenance solution paver block is not just visually attractive but also provides resilience for the longest time.
6) Stylish Double Round Chequered Tiles Ideas
An innovative touch in driveway design ideas is the perfect option for blending aesthetics with durability. You can choose eye pleasing driveway paving solution from our range of chequered tiles to give a soft vibe of originality. Many homeowners are finding the chequered tiles a great option for modern home driveway paving design.
Our double-round chequered tile texture gives a smooth finish while also taking care of anti-slip issues. Increase the landscaping appeal of your home with our chequered tile driveway design ideas.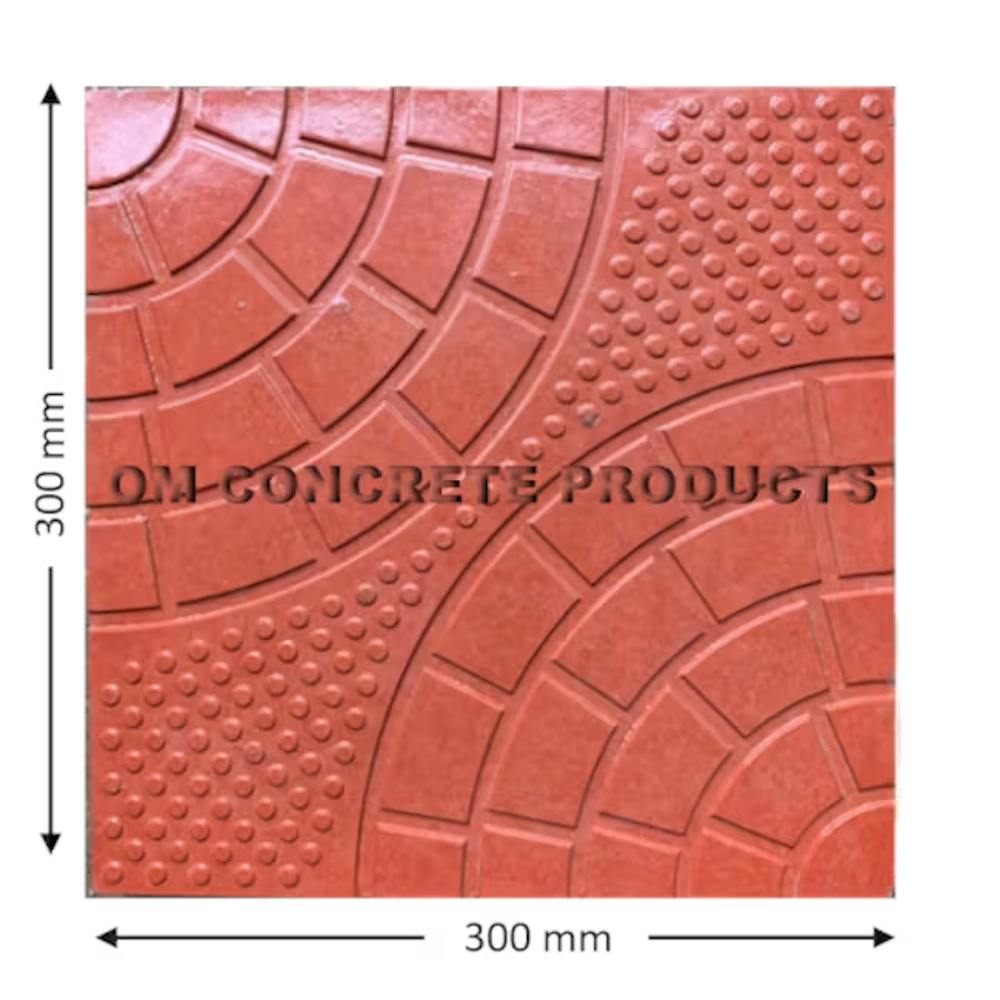 Read Now: Guide To How To Clean Pavers Without A Pressure Washer
Conclusion
Driveway paving designs and ideas have evolved beyond functionality. Thus, offering an array of creative design ideas to homeowners in transforming their patio driveways into something unique and pleasing.
You can check out our designs of paver blocks for driveway ideas on our website of Om Concrete Products.